Posted by APV Corporation on 5 December 2020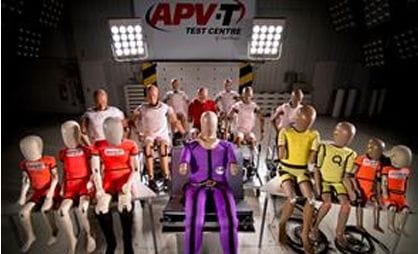 APV's Business Transformation has continued during FY18 and FY19 leading to our ranking in the top 10% of Mid Size Australian Manufacturers in terms of overall Growth, Capital Investment and Financial Performance against a recent Grant Thornton Manufacturing Benchmarking Report. The benchmarking report assesses a broad range of industries and FY18 performance benchmarks to assist Industry Leaders in developing their business strategies, assessing risk and emerging opportunities.
It is this continued growth and diversification that makes APV a great place to work. Providing exciting opportunities for innovation, product development and investment in new production lines. We have supported Graduate Internship programs and employed additional engineering resources this year. It is great to see these new opportunities being created for Australia's up and coming graduates.
This has attracted the attention of the Go Auto group that operate Australia's premier Automotive news feed service and on-line newsletter service. Terry Martin, editor of GoAutoNews and senior writer, came in for a near full day visit to better understand APV, including the opportunity to witness product development testing and associated crash-tests to ensure the safety of aftermarket products under development by the customer. Giving Terry a very first hand view of the customer experience at the Test Lab.
Following this he has written three articles that provide a very unique insight into the depth and diversity of the company.
https://www.goauto.com.au/download/1390.pdf
On a side note, as an organisation, we are proud of our corporate safety and environmental track record. In the GoAuto article titled "Taking Care of It", you can see the team going the extra yard to maximize recycling of waste materials from our Takata Airbag Disposal programs. On a personal note, I also believe the industry should be commended for their efforts in maximizing the effectiveness of the Takata Airbag Recalls - this is no easy feat and is a huge cost on the industry.
Harry Hickling
Managing Director
APV